Welcome to our online earplug shop
We have 3 sizes of Mighty earplugs for you to choose from.
A single pair, two pairs and a six pair pack.
We send your earplugs via
Postnet to Postnet counter
Door to door courier overnight delivery (please use street address)
We used to send registered mail to your post office but our parcels were continually getting lost!
For next day courier service we must have your order before 12 noon. For delivery the next day before 4pm. (Monday to Thursday and ONLY major centers) If you want a courier to an outlying area (one without an airport) please email us and we will give you a quote. Please use the Credit card option for couriers, otherwise we have to wait for your proof of deposit.
You can pay via Credit card or Electronic Bank Transfer. (We do not accept cash payments into our bank.) You will be given these options during the checkout process.
Please wait a second or two while the shop is loading below….. it won't take long!
Mighty Earplugs - Single pair (excl.)
00000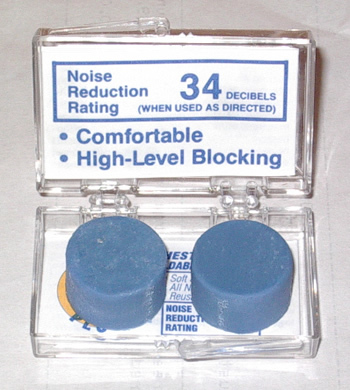 Mighty Earplugs SINGLE PAIR in perspex box. Only R109.65 excluding vat.

Perfect for all kinds of noise (especially snoring and noisy neighbours) they also block out water and are safe for all ages and any size ear.

This single pair is always great if you just want to try our Mighty earplugs. We think that the two pair pack is best though, so you always have a spare pair.
Mighty Plugs Are The * BEST * Value and the most effective earplugs for you.

Made from (Natural) ingredients that nurture the skin, & (not from synthetic) sources.

Especially *Soft & Moldable* so that they form to and seal the ear canal upon insertion.
They fit all size ears! Simply pinch off to make smaller or combine ear plugs to enlarge.
They *seal-out* water 100% to prevent 'Swimmer's Ear' and water born ear infections.

The best value for the money! Each pair can be worn 30 to 50 times & more!

Longivity! With an "unlimited shelf life"; they are a wise investment for now & the future.

They are made by a company in the USA who cares.